Dowload the full guide here (updated 12-08-2019)
In November 2017, the new Brazilian Migration Law (Law 13,445 of May 2017) was implemented to replace the obsolete Alien's Statute – a law enacted when Brazil was still under the yoke of the military ruling – and embrace the fundamental principles and guarantees that are already enshrined in the Federal Constitution, including the promotion of human rights, repudiation of racism and discrimination, equal rights and free access to public services and social benefits to Brazilians and foreigners, along with reduction of bureaucracy.
While the Law eliminated criminal sanctions for immigration offences, it substantially increased the value of the fines that now range from about USD 30 to USD 3,030 for individuals, and from about USD 303 to USD 303,030 for corporations that violate the immigration regulations.
New categories of visas have been created, each with multiple types to serve specific purposes. The permanent visa has been discontinued and long-term visitors who wish to live in or work in Brazil can now apply for residency in the country, regardless of their immigration status or visa type.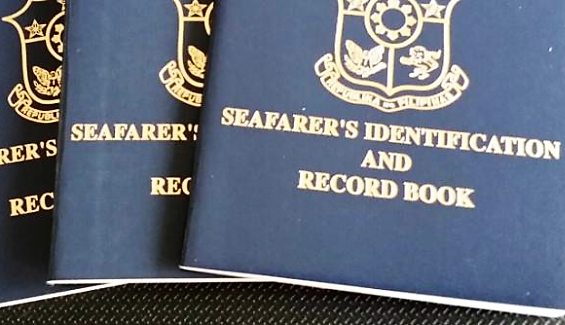 Visitors and immigrants in the maritime and offshore sectors will be issued with a visit visa for business (non-remunerated, short-term visitors) or a temporary work visa (with or without a contract of employment in Brazil) if they remain in the country for more than 90 days. Citizens of some countries will continue to be exempt from a visa if the stay does not exceed 90 days.
Seafarers entering the country on a deep-sea going ship or a cruise ship sailing along the Brazilian coast for up to 180 days shall be exempt from visa provided they carry a valid seaman's book in accordance with the ILO Convention. Those who intend to work on a Brazilian ship or platform, irrespective of the length of the employment contract, or work onboard a foreign vessel without a contract of employment in Brazil for more than 90 days, must obtain a temporary visa at Brazilian consulates abroad. Particularly interesting to the industry were the normative resolutions issued by the National Immigration Council (CNIg) in December 2017 to regulate the new legal framework. These administrative acts reiterate the obligation of foreign ships and platforms to hire rising proportions of Brazilian seafarers to compose the crew at all levels of qualifications and departments when operating in Brazilian waters for specific periods.
We have prepared the attached guide with the objective of providing a practical overview of the main aspects related to seafarers in Brazil in the light of the new legal framework. Many of the recent rules require specific regulation to be implemented in practice, and we will strive to keep an updated version of this publication available for free download.
Updates since April 2018:
a) September 2018
Seafarers entering the country with a valid passport are issued with a visitor's visa for up to a maximum of 90 days, non-extendable.
Seafarers on foreign cargo vessels and passenger ships holding a valid ILO-compliant seaman's book are exempt from a visa for stays of up to 180 days per year. Seafarers on other types of ships and platforms with a seaman's book can stay up to 90 days per year.
Seafarers without a contract of employment in Brazil staying longer than 90 days (for platforms) or 180 days (for cargo vessels and cruise ships) are entitled to obtain a residence permit.
b) January 2019
With the inauguration of the new administration by president Jair Bolsonaro, the federal government was completely restructured: the Ministry of Labour was dissolved and the functions it performed in relation to foreign labour and residency policies and controls were shifted to the Ministry of Justice and Public Security.
c) March 2019
As an exception to the principle of reciprocity, citizens of Australia, Canada, Japan and USA are unilaterally exempt from visas and may stay in Brazil for up to 90 days, renewable for 90 days and limited to 180 days per migratory year.
d) July 2019
The Ministry of Justice and Public Security issued Ordinance 666 dated 25 July 2019 to regulate the impediment of entry, repatriation, reduction or cancellation of the period of stay and summary deportation of migrants who are "suspected of being dangerous persons or who have committed an act contrary to the principles and objectives set forth in the Federal Constitution".
Those framed under the regulation are subject to very short terms for defence. The regulation is under severe criticism from human rights organisations, public authorities and sectors of the civil society due to it allegedly being illegal, unconstitutional and contrary to the spirit of the Constitution.